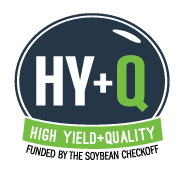 Product Information
C2888RX produces dominating yields across the entire Corn Belt. Has the taller and branchy stature that speaks of performance.
A highly proven, widely adapted line with outstanding yield potential.
A bushy plant that has height to handle stress soils and environments with very good early vigor.
Excellent SDS protection; SCN, BSR & PRR resistant; handles IDC and has average scores against White Mold.
Broadly adapted from Ohio to Nebraska, with exceptional stress and drought tolerance.
Plant Characteristics
Emergence 8 Standability 7 Shatter Resistance 8 Plant Height MT Plant Type MB Pubescence Gray Flower Color Purple Hilum Imp. Black Pod Color Brown
Management Tips
Excellent adaptability into no-till and minimum tillage and well adapted to all row spacings. Widely adapted across the Midwest. Handles stress and non-stress environments equally well.
Management Practices
Poorly Drained Soils 8 Marginal Soils 8 Productive Soils 9 Adapt to No-Till 8 Early Vigor 9