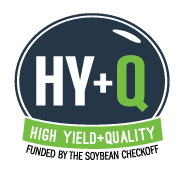 Product Information
LGS1635RX is a key product for the mid Group I maturity due to its outstanding yield performance while offering excellent standability and White Mold tolerance. This variety has good IDC tolerance and exhibits good stress tolerance.
Top-end yield potential for the northern Corn Belt.
Great option for growers concerned about White Mold.
Brown Stem Rot resistance and good scores for Iron Deficiency Chlorosis.
Strong performance north and south of its adapted maturity zone.
Plant Characteristics
Emergence 9 Standability 9 Shatter Resistance 8 Plant Height M Plant Type M Pubescence Lt. Tawny Flower Color Purple Hilum Black Pod Color Brown
Management Tips
Very good adaptability into no-till and minimum tillage environments and to all common row spacings. Can be positioned on most soybean acres from the Dakotas to New York where maturity is appropriate. Height is maintained well under stress and on lighter soils.
Management Practices
Poorly Drained Soils 9 Marginal Soils 9 Productive Soils 9 Adapt to No-Till 9 Early Vigor 9