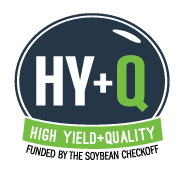 Product Information
C1000RX furnishes high yield potential with a gorgeous look at harvest and heavy pod set. This variety offers superior agronomics and stress tolerance.
Uniform in appearance with heavy pod set and good branching.
Excellent emergence and early vigor, superior standability.
SCN, BSR and PRR resistance with very good IDC and WM scores.
Adapts well from the Dakota's through Minnesota, Wisconsin and Michigan.
Plant Characteristics
Emergence 9 Standability 9 Shatter Resistance 8 Plant Height M Plant Type M Pubescence Lt. Tawny Flower Color Purple Hilum Brown Pod Color Tan
Management Tips
Adapts well into no-till and minimum tillage. Handles varying soil and fertility situations. Exceptional stress and drought tolerance. Superior performance from the Dakotas to Michigan.
Management Practices
Poorly Drained Soils 9 Marginal Soils 9 Productive Soils 9 Adapt to No-Till 9 Early Vigor 9