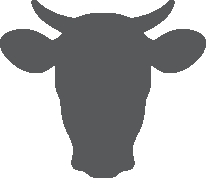 Silage Proven
Product Information
LG51C62 is an exciting high yielding option in the 101-day RM with large kernels that are wide and deep. Plant style has a unique look when compared to other products.
Highly competitive yield potential from ears that have a semi-open husk at drydown.
Medium length ears with limited flex and produce quality grain with average test weight.
Very good plant health with very good tolerance to greensnap and good staygreen.
Excellent adaptation into dryland regions.
Plant Characteristics
Early Vigor 8 Stalk Strength 8 Root Strength 6 Greensnap 8 Drydown 8 Staygreen 8 Drought Tolerance 8 Test Weight 7 Harvest Appearance 7 Hard Endosperm No GDD - Pollen 1294 GDD - Silk 1281 GDD - Black Layer 2531 Plant Height M Ear Height M Ear Type SF Flowering for Maturity MID
Management Tips
Best performance is at moderate to higher populations from consistent sized ears. Best placed in optimal soil situations that aid in root development.
Management Practices
Low Populations 8 Medium Populations 8 High Populations 8 Marginal Soil 7 Productive Soil 9 Continuous Corn 7 Adapt To No Till 8 Planting Rate 26-34,000
Disease Ratings
Northern Leaf Blight 7 Southern Leaf Blight N/A Gray Leaf Spot 6 Goss's Bacterial Wilt 7 Anthracnose 6 Tar Spot Moderately Tolerant Common Rust N/A Southern Rust N/A Fungicide Response High
Herbicide Interaction
None noted