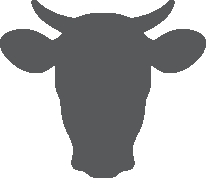 Silage Proven
Product Information
LG5650 produces high yields of grain that is of food grade quality. Semi-flex ears have good husk cover and are produced on medium-statured plants. Highly rated against Southern Rust.
Excellent yield potential of food quality grain with very high test weights.
Very good early plant vigor, stalks and roots. Has excellent staygreen, greensnap tolerance and a nice fall appearance.
Solid disease package with Diplodia Ear Rot tolerance; the VT Double Pro® trait and Conventional versions convey very good tolerance to ASR.
Responds to high yield management practices and performs well on tough, variable and ideal soils.
Plant Characteristics
Early Vigor 8 Stalk Strength 8 Root Strength 8 Greensnap 7 Drydown 8 Staygreen 9 Drought Tolerance 7 Test Weight 9 Harvest Appearance 9 Hard Endosperm Yes GDD - Pollen 1397 GDD - Silk 1378 GDD - Black Layer 2881 Plant Height M Ear Height MH Ear Type SF Flowering for Maturity MID
Management Tips
Responds to high yield management practices and is well adapted to medium-high to higher populations. Widely adapted throughout its adapted maturity on all soil types — tough, variable and excellent corn soils. Excellent performance south of its adapted maturity. Fungicides are recommended when planted in continuous corn.
Management Practices
Low Populations 7 Medium Populations 9 High Populations 9 Marginal Soil 9 Productive Soil 9 Continuous Corn 8 Adapt To No Till 9 Planting Rate 22-38,000
Disease Ratings
Northern Leaf Blight 8 Southern Leaf Blight 7 Gray Leaf Spot 7 Goss's Bacterial Wilt 7 Anthracnose 8 Eyespot N/A Common Rust 7 Southern Rust 8 Fungicide Response High
Herbicide Interaction
None noted