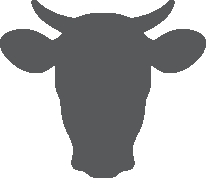 Silage Proven
Product Information
LG62C35 has very high yield potential with healthy plants and a standout season-long great look. This product is a first choice for maximum yield and stable performance over a wide range of environments.
Really nice look with plants that stay green late-season and have prominent, showy ears.
Strong emergence and plant vigor allow for early planting.
Very high levels of both stalk and leaf disease tolerance, including Anthracnose, GLS, Goss's Wilt, and Southern Rust.
Conveys very good tolerance to ASR.
Plant Characteristics
Early Vigor 8 Stalk Strength 8 Root Strength 7 Greensnap 8 Drydown 8 Staygreen 8 Drought Tolerance 8 Test Weight 7 Harvest Appearance 8 Hard Endosperm No GDD - Pollen 1400 GDD - Silk 1390 GDD - Black Layer 2836 Plant Height M Ear Height M Ear Type SF Flowering for Maturity MID
Management Tips
Longer, semi-flex ears will tolerate a wide range of populations. Responds favorably to irrigation. Healthy plants will benefit from in-season sidedress nitrogen applications. Fungicide applications should be infrequent and in combination with a field scouting program.
Management Practices
Low Populations 8 Medium Populations 9 High Populations 8 Marginal Soil 8 Productive Soil 9 Continuous Corn 9 Adapt To No Till 8 Planting Rate 28-36,000
Disease Ratings
Northern Leaf Blight 7 Southern Leaf Blight 7 Gray Leaf Spot 8 Goss's Bacterial Wilt 8 Anthracnose 7 Eyespot N/A Common Rust 7 Southern Rust 8 Fungicide Response Moderate
Herbicide Interaction
Manage growth regulators