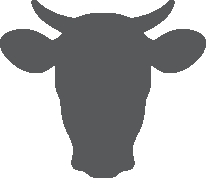 Silage Proven
Product Information
LG54C76 is a high yielding semi-flex product that moves east to west very well. Solid agronomics with a great disease and health profile. Very versatile in placement and adaptation. Approved as HEC or food grade corn in some markets.
Semi-flex ears with average girth, 14-18 rows around, medium-tall plant with medium ear insertion, a longer ear with a dark red cob and open husk.
Excellent emergence and early vigor. Superior roots. Average Stalks. Above average Test Weight. Good fall intactness.
Above average on stalk diseases. Very good on Goss's Wilt and Gray Leaf Spot. Average scores for NCLB.
Scout for disease and apply fungicide if needed. Will respond to fungicide.
Plant Characteristics
Early Vigor 9 Stalk Strength 7 Root Strength 9 Greensnap 9 Drydown 7 Staygreen 8 Drought Tolerance 8 Test Weight 8 Harvest Appearance 8 Hard Endosperm Yes GDD - Pollen 1280 GDD - Silk 1311 GDD - Black Layer 2590 Plant Height MT Ear Height M Ear Type SF Flowering for Maturity MID
Management Tips
Handles early planting and no-till/reduced till situations well. Recommend fungicide use when planted in continuous corn situations. Adapts well in zone, and both north and south of its adapted zone.
Management Practices
Low Populations 8 Medium Populations 9 High Populations 8 Marginal Soil 9 Productive Soil 8 Continuous Corn 8 Adapt To No Till 9 Planting Rate 27-36,000
Disease Ratings
Northern Leaf Blight 6 Southern Leaf Blight N/A Gray Leaf Spot 8 Goss's Bacterial Wilt 8 Anthracnose 8 Eyespot N/A Common Rust N/A Southern Rust 7 Fungicide Response High
Herbicide Interaction
None noted