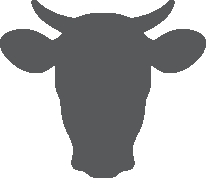 Silage Proven
Product Information
LG59C66 is a showy, robust plant with great eye appeal furnishing very high top-end yields. This product boasts top-notch leaf disease tolerances along with superior stress tolerance. It is Silage Proven and can be used as a grain or silage product.
Top yield potential for this maturity, dries fast for early harvest. Approved as HEC or food grade corn in some markets.
Excellent test weight grain from big, girthy, consistent ears that are filled to the tip with complete husk cover.
Very good plant health, disease tolerance ratings and staygreen can reduce the need for a fungicide.
Widely adapted east to west, and is a dual purpose product for use as grain or silage.
Plant Characteristics
Early Vigor 8 Stalk Strength 7 Root Strength 8 Greensnap 7 Drydown 7 Staygreen 8 Drought Tolerance 7 Test Weight 9 Harvest Appearance 7 Hard Endosperm Yes GDD - Pollen 1374 GDD - Silk 1377 GDD - Black Layer 2762 Plant Height MT Ear Height M Ear Type SF Flowering for Maturity MID
Management Tips
Excels in high yield environments along with excellent stress tolerance. Better performance is seen on moderately-well to well-drained soils. Well adapted to corn-on-corn acres. Fungicide applications should be in combination with a field scouting program.
Management Practices
Low Populations 8 Medium Populations 9 High Populations 8 Marginal Soil 6 Productive Soil 9 Continuous Corn 8 Adapt To No Till 7 Planting Rate 28-36,000
Disease Ratings
Northern Leaf Blight 7 Southern Leaf Blight N/A Gray Leaf Spot 8 Goss's Bacterial Wilt 7 Anthracnose 6 Eyespot N/A Common Rust N/A Southern Rust 7 Fungicide Response Moderate
Herbicide Interaction
Manage growth regulators