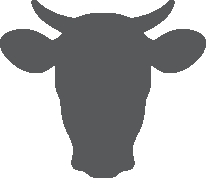 Silage Proven
Product Information
LG44C27 is a very strong performer across the upper Midwest. Tall, robust plants have excellent standability. High test weight grain is produced by very girthy ears. Silage Proven.
Very high yield potential, has outstanding data against commercial checks.
A semi-flex ear type with very good test weight and excellent dry down.
Offers excellent agronomics and good late season intactness when positioned in its adapted maturity.
Widely adapted across soil types, yield environments and exhibits good drought tolerance.
Plant Characteristics
Early Vigor 8 Stalk Strength 8 Root Strength 8 Greensnap 9 Drydown 9 Staygreen 8 Drought Tolerance 8 Test Weight 8 Harvest Appearance 7 Hard Endosperm No GDD - Pollen 1240 GDD - Silk 1220 GDD - Black Layer 2388 Plant Height MT Ear Height MH Ear Type SF Flowering for Maturity MID
Management Tips
Has shown the ability to handle stress and perform well under lower populations. Performs well over a wide range of yield environments. Broadly adapted to all soil types. Fungicides are recommended when planting in continuous corn.
Management Practices
Low Populations 9 Medium Populations 9 High Populations 8 Marginal Soil 9 Productive Soil 9 Continuous Corn 8 Adapt To No Till 8 Planting Rate 28-38,000
Disease Ratings
Northern Leaf Blight N/A Southern Leaf Blight N/A Gray Leaf Spot 6 Goss' Bacterial Wilt 6 Anthracnose 8 Eyespot N/A Common Rust 8 Southern Rust N/A Fungicide Response High
Herbicide Interaction
Pigment inhibitors not recommended