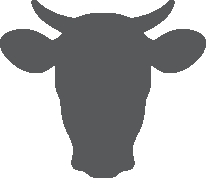 Silage Proven
Product Information
LG62C02 shows superior stalk health, excellent staygreen and fall intactness. Strong performance central and east from medium-tall plants with adequate husk cover. A Silage Proven product and also approved as HEC or food grade corn in some markets.
A good return on investment from high yields, strong agronomics and superior health.
High test weight grain produced from moderately girthy ears; excellent staygreen and fall intactness.
Solid against NCLB, SCLB and GLS. Conveys very good tolerance to ASR in the SmartStax® trait version.
Very good drought and heat tolerance. Is best adapted central, east and south.
Plant Characteristics
Early Vigor 8 Stalk Strength 8 Root Strength 8 Greensnap 7 Drydown 8 Staygreen 9 Drought Tolerance 8 Test Weight 9 Harvest Appearance 7 Hard Endosperm Yes GDD - Pollen 1355 GDD - Silk 1355 GDD - Black Layer 2791 Plant Height MT Ear Height MH Ear Type SF Flowering for Maturity MID
Management Tips
In western regions, producers with a history of Goss's Wilt will have to take the rating into consideration. Adapts well to minimum till and no-till situations. Best performance is on average to ideal corn soils. Plant at medium high to higher populations. Recommended for corn-after-corn plantings. Can be used south of its adapted maturity as an early hybrid in fuller season regions.
Management Practices
Low Populations 7 Medium Populations 8 High Populations 9 Marginal Soil 8 Productive Soil 9 Continuous Corn 9 Adapt To No Till 8 Planting Rate 30-38,000
Disease Ratings
Northern Leaf Blight 7 Southern Leaf Blight 8 Gray Leaf Spot 8 Goss's Bacterial Wilt 5 Anthracnose 8 Eyespot N/A Common Rust 7 Southern Rust 5 Fungicide Response Moderate
Herbicide Interaction
Manage growth regulators