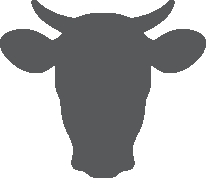 Silage Proven
Product Information
LG64C30 is a Trecepta® product targeting corn earworm with three modes of built-in action. Reduces yield loss by protecting kernels from a wide range of pests to maximize your seed investment. Has food-grade potential.
Trecepta® products are built on the proven VT Double PRO® technology combined with the Viptera® trait that enhances the above ground insect control.
High yields, medium-tall plant stature, excellent stalks and roots, girthy ears and very high test weight grain.
Very good to excellent scores against most common leaf diseases. Great staygreen and fall intactness.
Silage Proven, best adapted for silage in the central-northern Corn Belt.
Plant Characteristics
Early Vigor 7 Stalk Strength 8 Root Strength 8 Greensnap 7 Drydown 9 Staygreen 8 Drought Tolerance 7 Test Weight 8 Harvest Appearance 8 Hard Endosperm Yes GDD - Pollen 1360 GDD - Silk 1365 GDD - Black Layer 2828 Plant Height MT Ear Height MH Ear Type SF Flowering for Maturity EARLY
Management Tips
Handles variable and tough soils, and performs very well in ideal environments. Good for early planting and minimum or no-till plantings. Plant at medium-high to higher populations to maximize yield potential. Conveys very good tolerance to ASR. Fungicides suggested when planting in continuous corn. Has good southern adaptation.
Management Practices
Low Populations 8 Medium Populations 9 High Populations 9 Marginal Soil 9 Productive Soil 9 Continuous Corn 6 Adapt To No Till 8 Planting Rate 28-36,000
Disease Ratings
Northern Leaf Blight 8 Southern Leaf Blight 7 Gray Leaf Spot 7 Goss's Bacterial Wilt 8 Anthracnose 8 Eyespot N/A Common Rust 7 Southern Rust 7 Fungicide Response Moderate
Herbicide Interaction
None noted