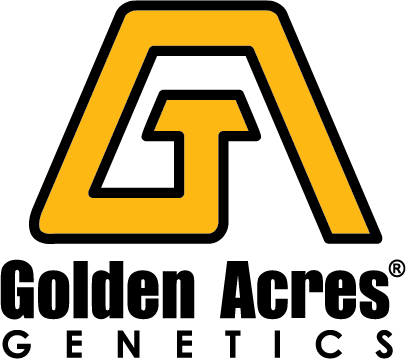 For more than 65 years, Golden Acres Genetics® has been breaking ground in grain and forage sorghum and will remain the exclusive sorghum brand for LG Seeds. Time-tested and field-proven, our products have consistently produced high-quality sorghum crops in diverse and demanding environments. It's a legacy of which we are especially proud.
Product Performance
High yielding hybrid provides excellent uniformity and attractive field performance.
Widely adapted, particularly to irrigated and favorable dryland acres.
Red-colored grain with good weathering characteristics.
A good companion to 3020B with sugarcane aphid tolerance.
Agronomic Characteristics
Standability
7
Drought Tolerance
7
Head Type
4
Head Exsertion
5
Sugar Cane Aphid
HT
Plant Characteristics
Maturity Medium-Late Days to Mid Bloom 69 - 74 Plant Height 46 - 52 Color Red Approx. Seeds Per lb 15.8k
Disease Ratings
Smut 7 Anthracnose 7 MDMV N/A Downy Mildew (Pathogen 1 & 2) N/A Downy Mildew (Pathogen 3) N/A Greenbug Resistance N/A