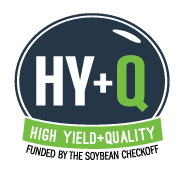 Product Information
LGS3060RX provides the highest possible performance in this maturity. Good agronomics and disease characteristics provide a foundation for superior yield potential.
Attractive wide profile, medium-tall plants with good standability.
Strong scores for emergence and stress tolerance.
Resistant to SCN, BSR and has above average PRR field tolerance.
Wide adaptation and will be well adapted to both conventional and minimum tillage planting systems.
Plant Characteristics
Emergence 7 Standability 7 Shatter Resistance 8 Plant Height MT Plant Type B Pubescence Lt. Tawny Flower Color Purple Hilum Black Pod Color Tan
Management Tips
Phytophthora Root Rot field tolerance is above average and furnishes better disease protection after the plants become established. Best performance has been on well-drained soils, with good yield response in both stress and high productivity environments.
Management Practices
Poorly Drained Soils 7 Marginal Soils 9 Productive Soils 9 Adapt to No-Till 9 Early Vigor 9