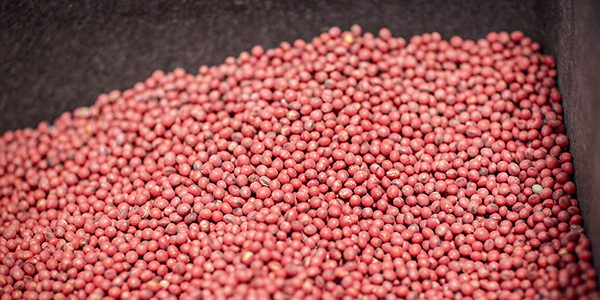 Corn and Soybean Seed Treatment Options
The recent trend for planting corn and especially soybeans earlier and earlier doesn't look to be slowing down any time soon. As we push the planting window earlier, the odds of running into cold wet spells post-planting increase substantially. Less than favorable growing conditions early in the season often lead to various seedling diseases. At LG Seeds we are always evaluating our current seed treatment offerings, and testing new products that we could offer in the future. Let's take a look at a couple of new products that we are adding.
New Seed Treatment Options
New for this year in our AgriShield® MAX for corn is a zinc nutritional package. Micronutrient uptake is most active during the seedling/younger growth stages, and zinc is especially important for early plant growth and establishment. What better way to get it there immediately than in a seed treatment! Five years of our own internal testing have shown a 3.7-bushel advantage when this zinc package was added to our current treatment offering. Add in the five fungicides, one insecticide and Votivo® nematicide that are in the MAX treatment and it's a home run!

Soybean Cyst Nematodes have been robbing yield forever. SDS can also do a lot of damage, and the two problems are related. We previously offered Ilevo as an option to manage these pests, and it performed well for us. However, last year we were able to have a new product called Saltro® put on some varieties. It is a novel mode of action that looked very solid last year and takes the SCN and SDS control up to an even higher level. The "halo effect" we saw with Ilevo® isn't there with Saltro®. While the halo effect was predicted to be only cosmetic, it was difficult for sure and at the very least it gave farmers an uneasy feeling when they saw it. Those concerns are now gone and from what we saw last year, Saltro® treated LG Seeds soybeans are the obvious way to go!

Contact your local LG Seeds team for details about corn and soybean seed treatment options.