PROFESSIONAL DEALERS,
PROFESSIONAL RESULTS.
LOCAL EXPERTISE FROM A DEALER-DRIVEN SEED BRAND
CONNECT WITH AN EXPERT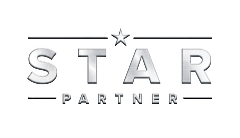 At LG Seeds, we partner with a professional network of highly trained and engaged dealers located in the regions we serve. Why? This team approach lets us focus on what we do best — bringing leading genetics to market — while our dealers provide "feet on the farm" expertise, getting to know each operation as if it were their own.
When the grower succeeds – we all do. From the farm, to seed supply, to your dealer operation, our team gets results together.
Achieving STAR Partner status means an LG Seeds dealer shares our passion for the agriculture industry and helping farmers grow their businesses. STAR Partners work closely with our sales teams and agronomists, and receive marketing and business support. In return, STAR Partners are expected to:
• Operate a business focused primarily on selling seed
• Offer strong agronomic expertise and in-field support
• Use digital ag platforms to help maximize yields
• Attend regular training on the latest genetics, traits and technology
Trust. Hard work. Results. There's a trend to a team's success – from your dealership, to your farmers, to your seed partners.
Serious results start here.
Ready to get down to business? When you work with LG Seeds, you get customized support for your whole operation. Complete the form to start the conversation about becoming an LG Seeds STAR Partner.