LG SEEDS® HY+Q SOYBEANS
STAYING AHEAD ON YIELD AND QUALITY
LEADING THE WAY
LG Seeds is proud to promote high feed value soybeans, otherwise known as High Yield + Quality (HY+Q) soybeans. The HY+Q program identifies soybean varieties that not only have high yields, but also offer a higher feed value for swine and poultry. HY+Q Soybeans are part of a nationwide promotion from the Illinois Soybean Association and the Soybean Checkoff Fund.
COMMITTED TO CHANGE
Over the last two decades, soybean protein content has declined by 2%. This downfall in protein content has led producers to turn to synthetic amino acids and corn DDGS for livestock feed, rather than using soybean meal.

The HY+Q program from LG Seeds identifies soybean varieties that have high yield and high protein quality, to help reverse this trend. You might even be planting these varieties already! If you knew you could achieve high yields AND improve United States Soybean quality, without changing your management strategy, would you do it?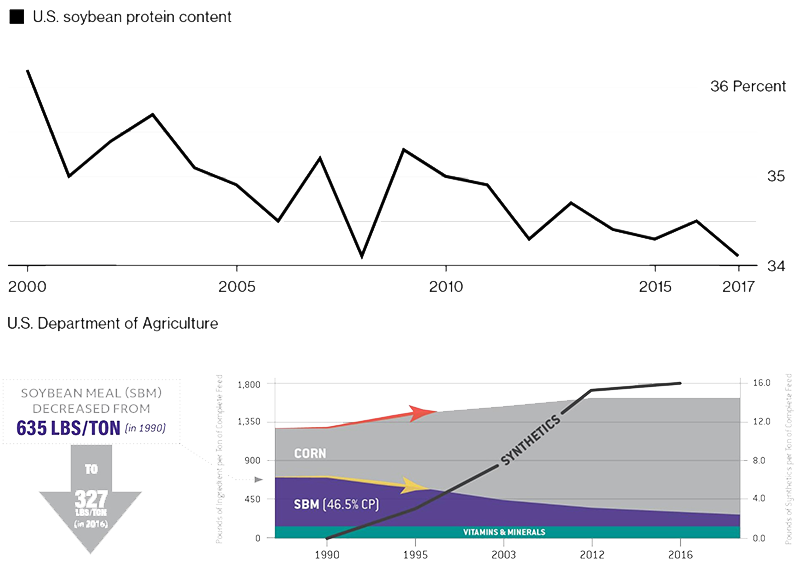 Interested in high yielding, high quality soybeans?
Contact your local LG Seeds STAR Partner or Sales Account Manager or fill out the form below.